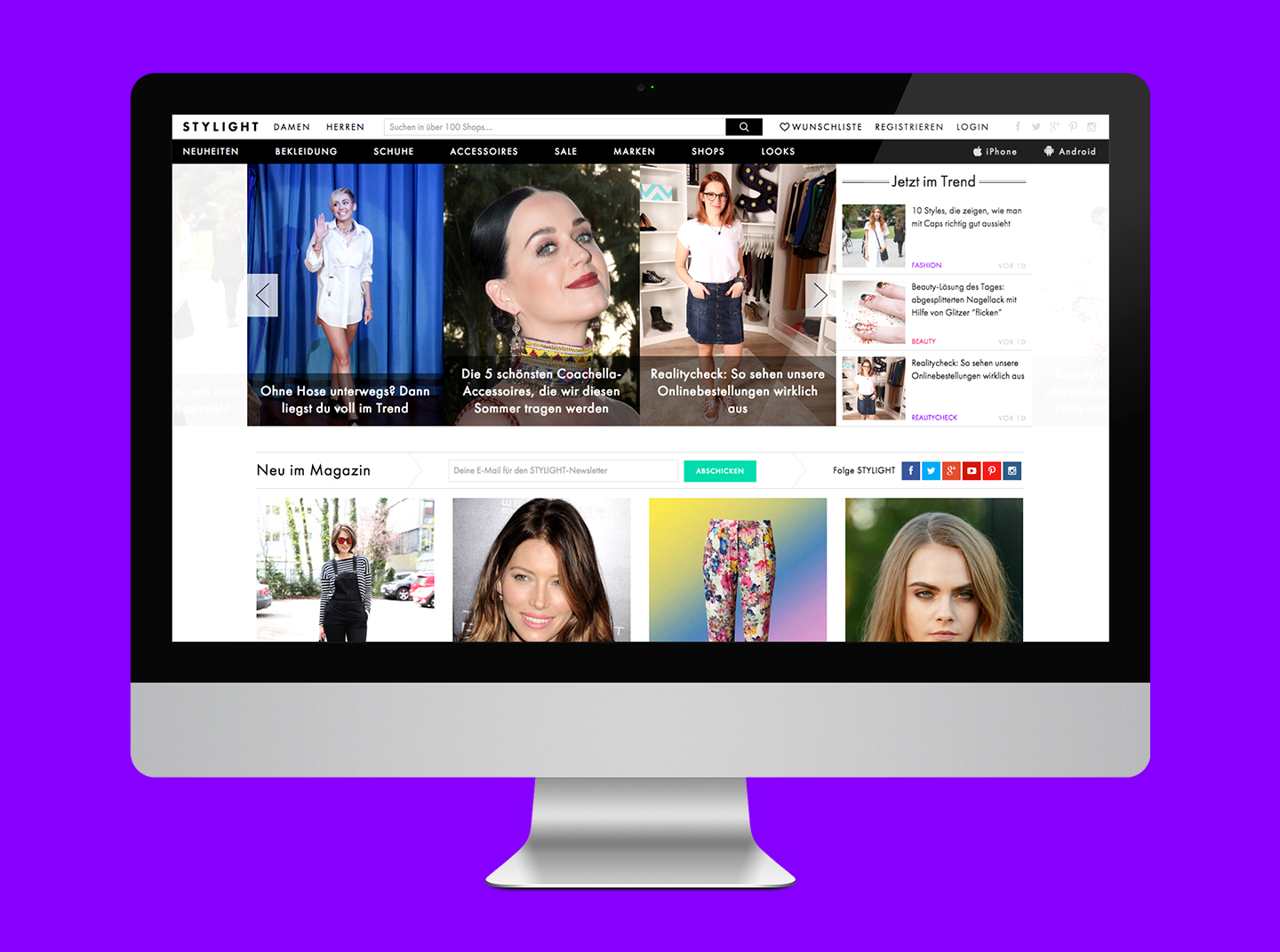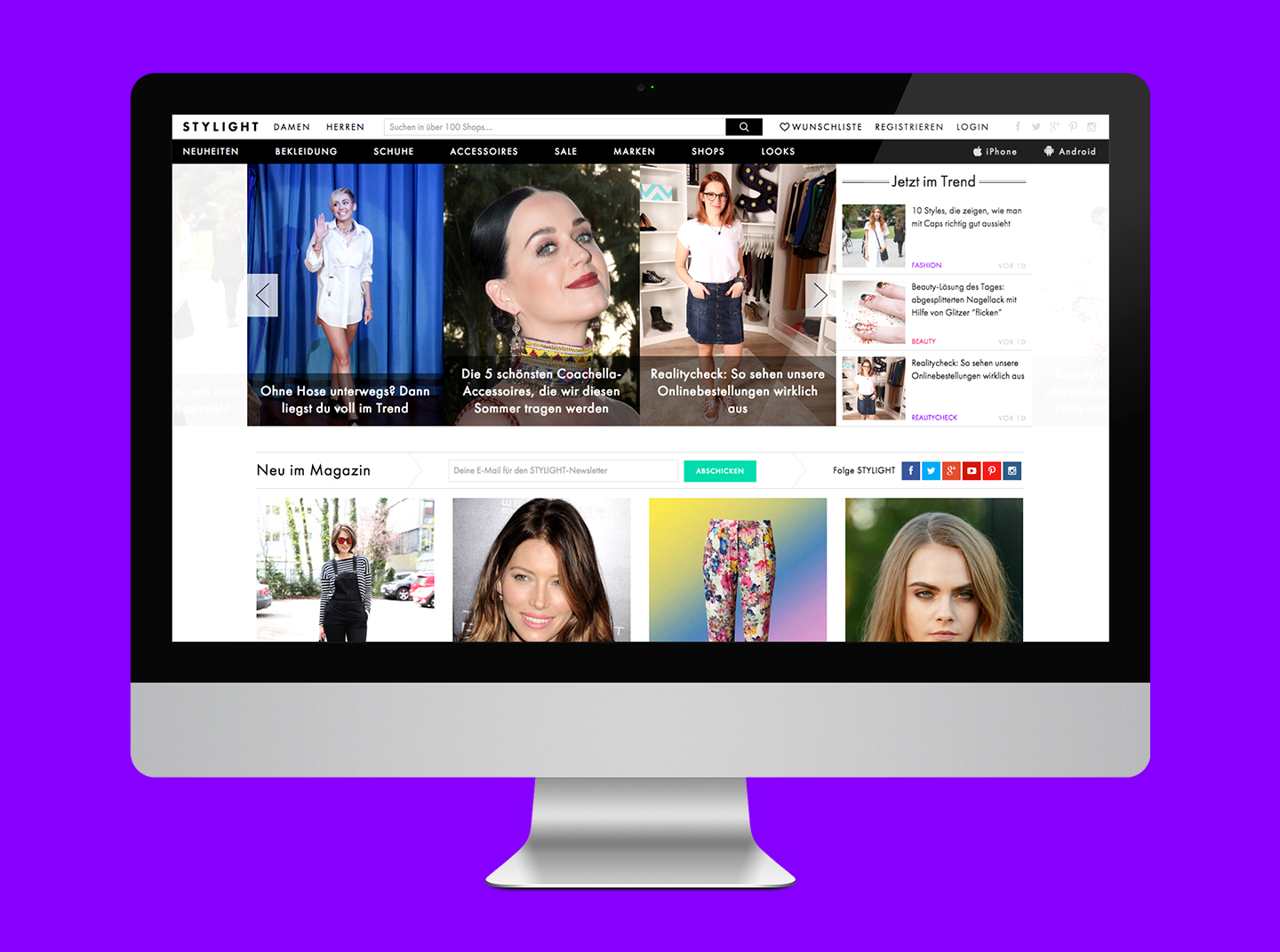 As design lead at STYLIGHT I've been strongly involved in the biggest change in STYLIGHT's strategy since its beginning.
Providing high quality editorial content on a daily basis STYLIGHT is not just a search engine for fashion. It offers guidance and inspiration about fashion, lifestyle and beauty.
STYLIGHT
– your fashion & lifestyle magazine.