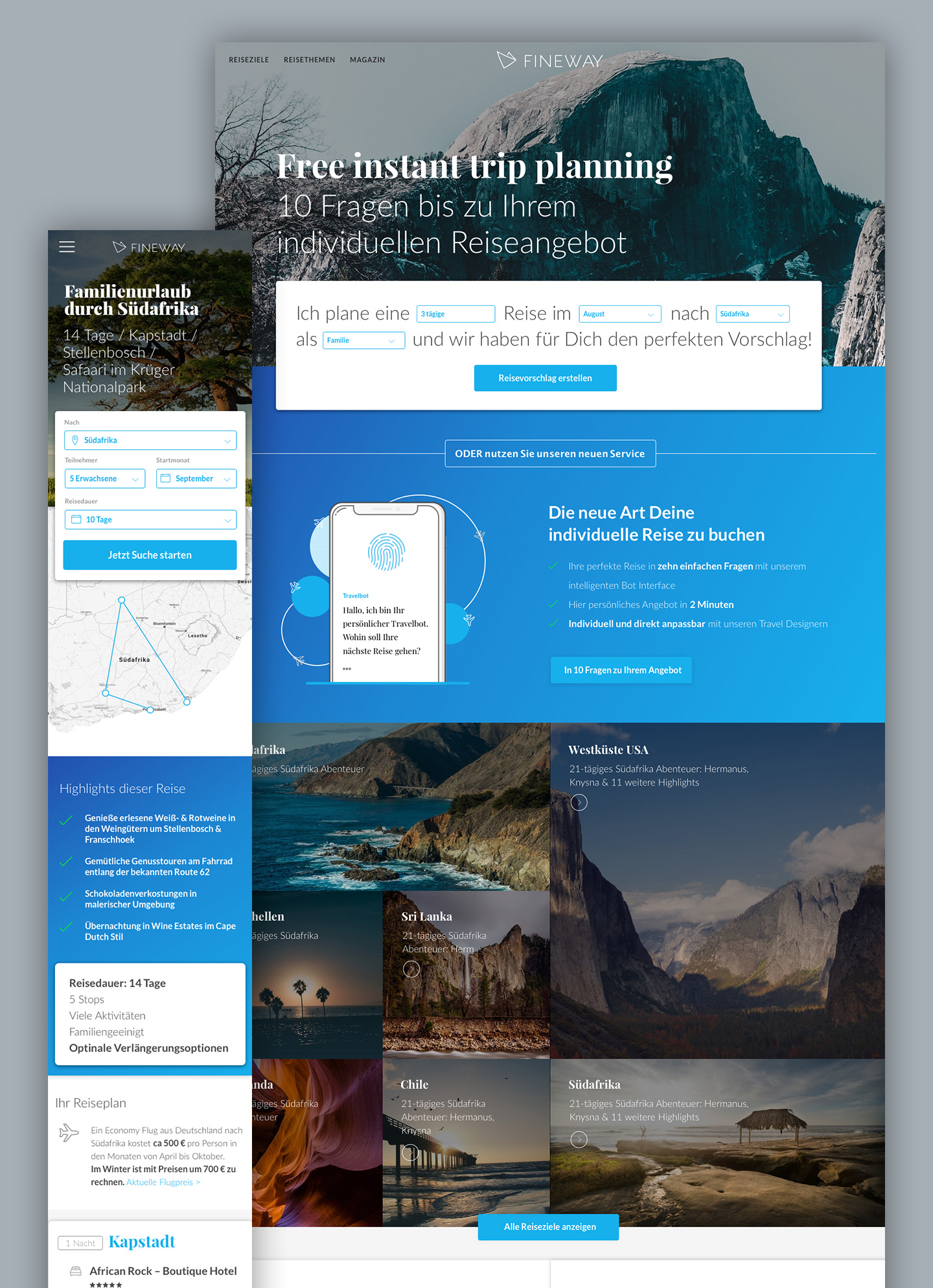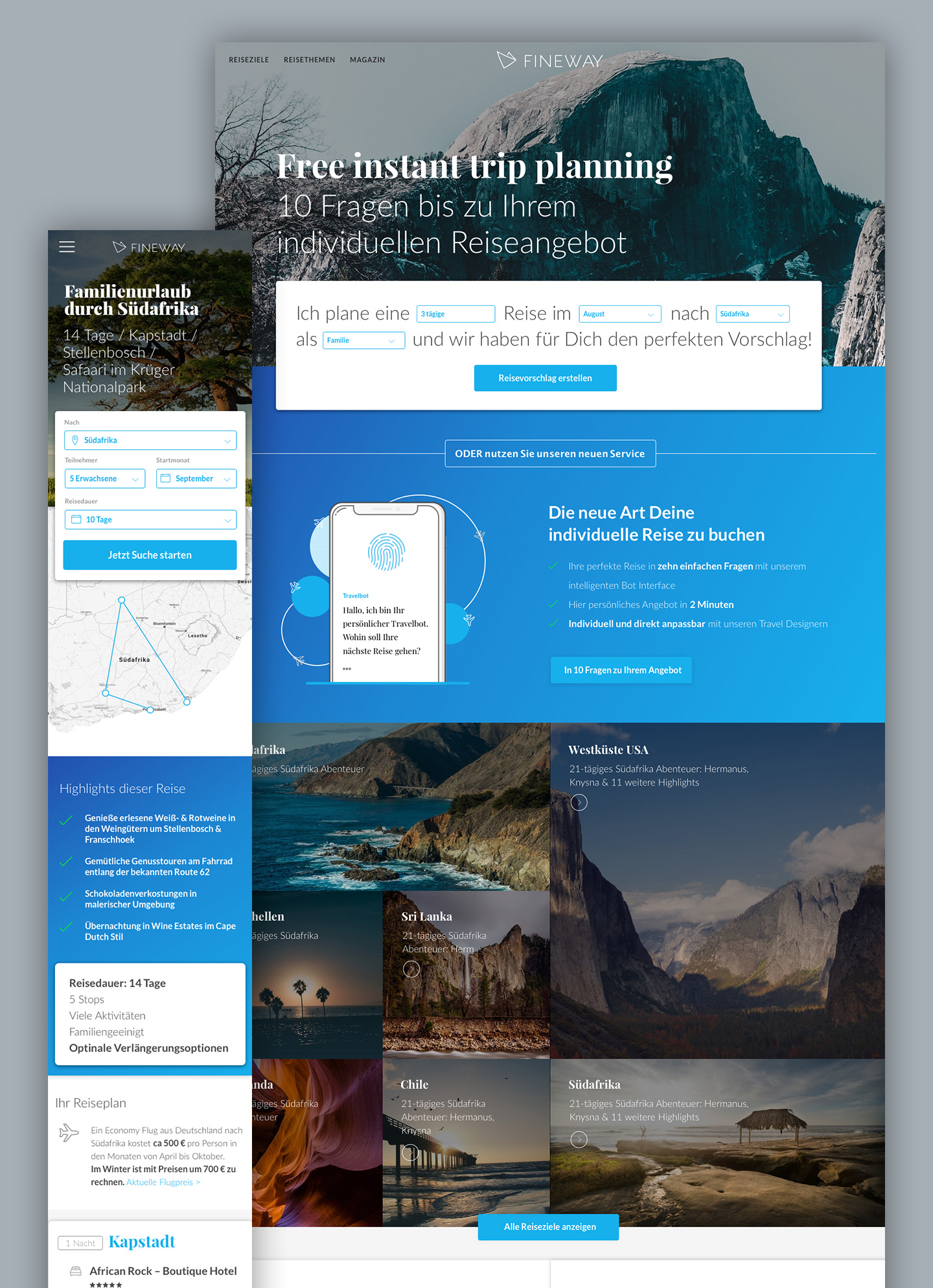 While working for Fineway as a Head of Product / Design we relaunched the customer facing website which is mostly for lead generation. Its main purpose is displaying the trip offers and in easy and compressed way.
Fineway – Instant Trip Planning.
Online trip planning, done in a completely new way.